1930/1940 Clipper? Unknown? Franken?
Submitted by Elgin Doug on May 7, 2011 - 2:35pm
I picked this one up on Ebay this week. My first thought was 'American Clipper', and that is the exact case (compared it to a known Clipper I already had).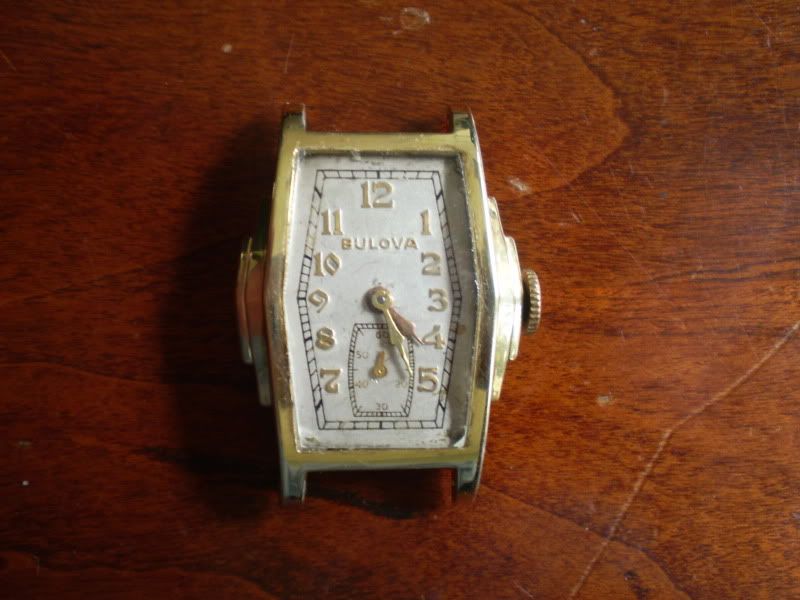 When I got it, I realized the dial isn't right. After searching the ads from 1930 to 1944, I found no dial variants other than the black dial on the Clipper C. Of course, then I also noticed that the shape of the outer chapter is a poor match for the bezel opening - the shape nips in too much at the ends, and there's an awful lot of empty space around the edges. Also, the dial is noticeably smaller than the actual Clipper's dial and is dead flat, not curved top-to-bottom like the real Clipper's.
The movement is a 10AN, 15j, marked 'Swiss' and carrying the 'Omega' symbol, meaning 1930 or 1940. Clippers, AFAIK, were 17j watches.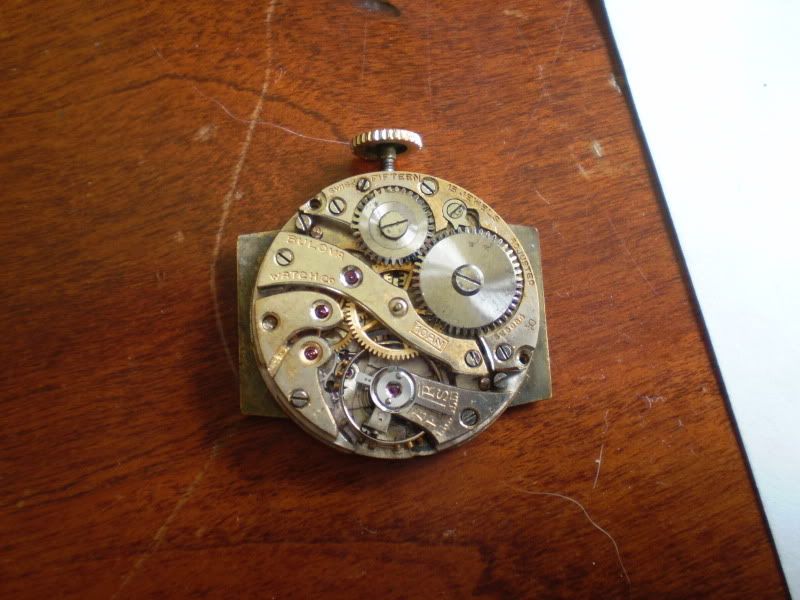 So, Am I correct to figure this is a Frankenbully? I was going to make this my first attempt at a DIY restoration, but I think perhaps I'll find another, correct watch to use.
Whaddya think?